by the Table & Twine Pastry team
September 19, 2020
The Table & Twine Pastry team provides a recipe spotlight for their favorite muffins.
Ingredients:
15 ounces All Purpose Flour
1 teaspoon Baking Powder
1 teaspoon Salt
1 teaspoon Baking Soda
10.5 ounces Butter, softened
10 ounces Sugar
4 ounces Eggs [2 Large Eggs]
Vanilla to taste
1 Cup Buttermilk
1 Cup Cranberries
Optional Flavors: Chocolate chips, blueberries, any muffin topping or flavor of your choice
Yields approximately 12 standard size muffins

Directions:
In a large bowl, combine dry ingredients.
In a separate large bowl, cream together the butter and sugar until light and fluffy.
Add eggs and vanilla to the wet ingredients. Scrape down the sides of the bowl thoroughly.
Alternate adding the dry ingredients and the buttermilk to the wet ingredients, scraping down the sides of the bowl between additions. 
Fold in cranberries or your favorite flavor ingredients.
Line a muffin tin with paper liners and spray with cooking spray.
Bake at 325°F for 20-25 minutes or until a toothpick inserted in the batter comes out clean.
Serve Warm and Enjoy!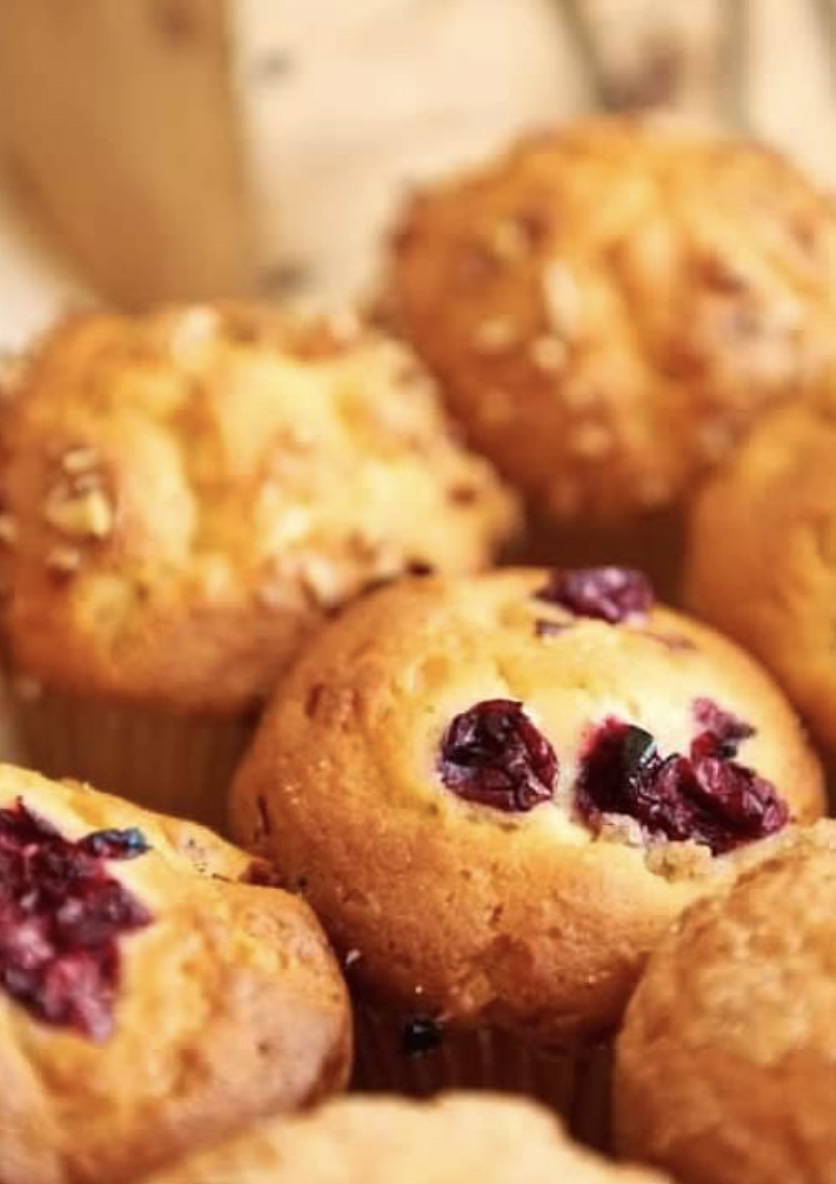 Recipe yields approximately 12 standard size muffins