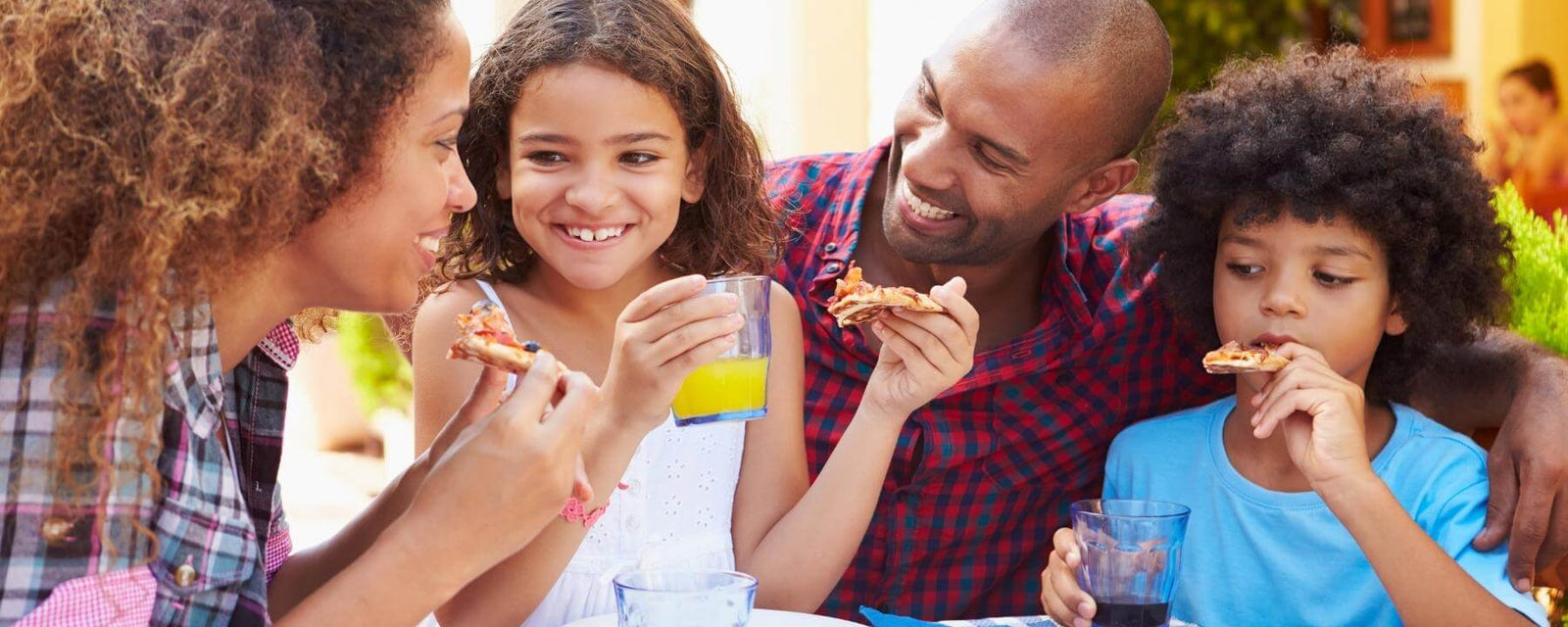 Accommodating food allergies is rarely easy.
If you opt for a night in, you have to scrutinize ingredient lists and spend hours cooking. But if you go out, you have to worry about unknowingly consuming the wrong foods and triggering symptoms like nausea and bloating.
Fortunately, there's a better solution. When you order an allergy-friendly meal kit in Charleston, you can enjoy a restaurant-quality meal with all the flavor and none of the uncomfortable side effects.
Below, we list the benefits of allergy-friendly meal kits and also offer tips on selecting the right meal delivery service for you.
What Is a Charleston Allergy-Friendly Meal Kit?
If you want more free time and less stress, an allergy-friendly meal kit in Charleston is perfect for you. This flavorful, convenient alternative to shopping and chopping is designed for busy people who value good food.
Each week, you'll select from a menu of allergen-free meal plans. Then, a box of fruits, veggies, and proteins will be shipped right to your front porch.
What happens next depends on the specific subscription service you choose. Some companies just send pre-portioned ingredients, leaving all the blending and blanching up to you.
But with Table & Twine, our culinary team handles most of the prep work ahead of time. So, when you receive your Charleston allergy-friendly meal kit, you can pull off an allergy-friendly entrée in 15 minutes or less.
Benefits of Allergy-Friendly Meal Kits in Charleston
When you subscribe to an allergy-friendly meal delivery service in Charleston, you can:
Eat Without Stress or Worry
If you have a serious food allergy, even consuming trace amounts of an allergen can trigger a life-threatening reaction called anaphylaxis. This possibility takes the pleasure out of eating.
But when you order an allergy-friendly meal kit in Charleston, you can dine with confidence. Since your meal is 100% allergy-friendly, you don't need to worry about an uncomfortable – and possibly fatal – reaction.
Enjoy Dinner With Your Family
Family-style eating is tricky when someone has a food allergy. Oftentimes, the person with an allergy is forced to prepare their own meal and then, if it's not ready in time, eat alone.
Allergy-friendly meal kits solve that issue. Since select meal delivery services offer single-serving entrées, everyone in the family can order a dish that suits their dietary needs.
At Table & Twine, for instance, we offer a range of allergy-friendly menus, including:
Stop Reading Nutrition Labels
Another annoyance for food allergy sufferers is scrutinizing nutrition labels. Since common food additives contain allergens like soy and gluten, this process can be fairly time-consuming.
But when you subscribe to an allergy-friendly meal delivery service in Charleston, you can stop reading ingredient lists. In fact, you can stop planning, shopping, and chopping altogether.
With Table & Twine, all you need to do is follow simple heating instructions, and voilà – dinner is served in 15 minutes or less!
Questions To Ask When Selecting an Allergy-Friendly Meal Delivery Service
Not all allergy-friendly meal kits are made equal. Most are too expensive, labor-intensive, and – let's face it – bland.
That's why you need to do your homework before committing to a meal kit service in Charleston. Asking yourself these five questions can help.
1. What Are My Food Allergies?
Maybe you feel lightheaded after eating soy products. Or, perhaps you feel nauseous after eating peanuts.
You could assume that these symptoms are related to a food allergy. But the only way to confirm a food allergy is to schedule an appointment with a medical professional.
By taking a blood sample, a medical professional can evaluate your immune system's response to specific allergens like gluten and lactose. In return, you can determine your food triggers and choose the meal kit delivery service that's right for your needs.
2. Does the Meal Kit Delivery Service Offer Allergy-Friendly Dishes?
Not all meal kit services can accommodate dietary restrictions. In fact, some companies (Blue Apron, for example) explicitly advise customers with food allergies against using their services.
As you research different meal kit delivery companies in Charleston, eliminate those that can't cater to your needs and give priority to those that can.
Table & Twine, for instance, is committed to delivering 100% allergen-free food to doorsteps across the Lowcountry. Our talented chefs even prepare allergy-friendly food separately to avoid cross-contamination.
3. Do I Want To Spend Lots of Time in the Kitchen?
Typically, meal kit companies send boxes of whole ingredients to your door. That means you still have to do tons of mincing and measuring.
Table & Twine is different. We take the drudgery out of dinnertime by handling most of the prep work for you. Once you receive your allergy-friendly meal kit, you'll just need to add the finishing touches.
4. Am I a Single Professional?
Very few meal kit companies in Charleston offer single portions for busy bachelors.
Luckily, Table & Twine never forces customers to buy more food than they need. We offer allergy-friendly entrées in serving sizes perfect for one, two, or four people.
If you're having dinner guests, you can also adjust the number of portions or check out our family meal menu.
5. Do I Want a Restaurant-Quality Culinary Experience?
Some meal kit companies ship ingredients to your door. But Table & Twine ships a culinary experience.
As catering experts, we believe in the importance of a flavorful, artfully-prepared meal. We also believe that everyone – regardless of dietary restrictions – should be able to enjoy delicious, five-star food.
Eat 100% Allergy-Friendly Meals With Table & Twine
Table & Twine is a Charleston meal kit delivery service dedicated to bringing chef-prepared food to dinner tables across the Carolinas.
As part of our mission, we provide a range of allergy-friendly dishes that are free of specific allergens including gluten, nuts, dairy, soy, and meat. We also go to great lengths to minimize cross-contamination, ensuring that all customers can share a safe meal with family.
To start enjoying allergy-friendly meals, order online today!